Posts for: June, 2017
By Schiller Dental Inc
June 19, 2017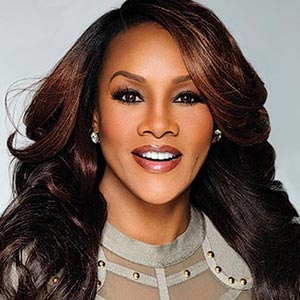 What's an actor's most important feature? According to Vivica A. Fox, whose most recent big-screen role was in Independence Day: Resurgence, it's what you see right up front.
"On screen, your smile and your eyes are the most inviting things that bring the audience in" she said. "Especially if you play the hot chick."
But like lots of people, Vivica reached a point where she felt her smile needed a little help in order to look its best. That's when she turned to a popular cosmetic dental treatment.
"I got veneers years ago," Ms. Fox told Dear Doctor magazine in a recent interview, "just because I had some gapping that probably only I noticed."
What exactly are dental veneers? Essentially, they are thin shells of lustrous porcelain that are permanently attached to the front surfaces of the teeth. Tough, lifelike and stain-resistant, they can cover up a number of defects in your smile — including stains, chips, cracks, and even minor spacing irregularities like the ones Vivica had.
Veneers have become the treatment of choice for Hollywood celebs — and lots of regular folks too — for many reasons. Unlike some treatments that can take many months, it takes just a few appointments to have veneers placed on your teeth. Because they are custom made just for you, they allow you to decide how bright you want your smile to be: anywhere from a natural pearly hue to a brilliant "Hollywood white." Best of all, they are easy to maintain, and can last for many years with only routine care.
To place traditional veneers, it's necessary to prepare the tooth by removing a small amount (a millimeter or two) of its enamel surface. This keeps it from feeling too big — but it also means the treatment can't be reversed, so once you get veneers, you'll always have them. In certain situations, "no-prep" or minimal-prep veneers, which require little or no removal of tooth enamel, may be an option for some people.
Veneers aren't the only way to create a better smile: Teeth whitening, crowns or orthodontic work may also be an alternative. But for many, veneers are the preferred option. What does Vivica think of hers?
"I love my veneers!" she declared, noting that they have held up well for over a decade.
For more information about veneers, please contact us or schedule an appointment for a consultation.
By Schiller Dental Inc
June 11, 2017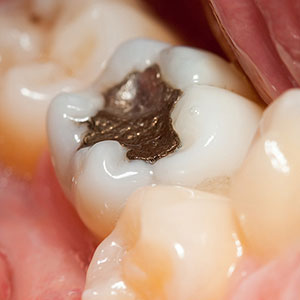 One of the top concerns in public health today is exposure to the metallic element mercury within the environment. At abnormal levels, mercury can have a toxic effect on our nervous systems and cause other health problems.
These concerns over mercury have also increased attention on one material in dentistry that has included the metal in its makeup for over a century — dental amalgam for filling teeth. Amalgam is a metal alloy that can include, in addition to mercury, silver, tin, and copper. When first mixed dental amalgam is a moldable material used for fillings in prepared teeth. It then hardens into a durable restoration that can withstand biting forces.
While the use of amalgam has declined with the introduction of life-like colored fillings, it's still used for teeth like molars subject to high biting forces. With what we now know about the ill effects of mercury (which can make up to half of an amalgam mixture) is it safe to continue its use?
The American Dental Association has performed extensive research into amalgam safety. They've found that mercury is stabilized by the other metals in the amalgam. This prevents "free" molecules of mercury, the real source of harm to health, from escaping into the blood stream in the form of vapor. Although trace amounts of mercury vapor from the amalgam are released as a person chews, those levels are well below the threshold that could cause harm.
From a patient standpoint, the biggest drawback to dental amalgam isn't safety — it's the appearance of teeth it's used on. Silver fillings aren't considered attractive. And now there are viable filling alternatives that not only look like natural teeth but can withstand biting forces almost as well as amalgam. These materials include composite resins, mixtures of glass or quartz within resin, or glass and resin ionomers. Each of these has advantages and disadvantages depending on how and where they're applied.
After a thorough dental examination, we'll be able to advise you on what filling material will work best to produce the best result. And if we do suggest dental amalgam you can rest assured it will be a safe choice.
If you would like more information on the safety of dental amalgam, please contact us or schedule an appointment for a consultation. You can also learn more about this topic by reading the Dear Doctor magazine article "Silver Fillings — Safe or Unsafe?"