Posts for: March, 2019
By Schiller Dental Inc
March 15, 2019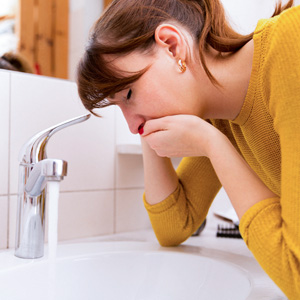 After your son or daughter's dental exam, you expect to hear about cavities, poor bites or other dental problems. But your dentist might suggest a different kind of problem you didn't expect—an eating disorder.
It's not a fluke occurrence—a dental exam is a common way bulimia nervosa or anorexia nervosa come to light. That's because the teeth are often damaged by the behaviors of a patient with an eating disorder.
Most of this damage occurs because of purging, the practice of induced vomiting after eating. During vomiting stomach acid can enter the mouth and "wash" against the back of the teeth. After repeated episodes, the acid dissolves the mineral content of tooth enamel and causes it to erode. There's also a tell-tale pattern with eating disorders: because the tongue partially shields the back of the lower teeth while purging, the lower teeth may show less enamel erosion than the upper.
Hygiene practices, both negligent and too aggressive, can accelerate erosion. Anorexics often neglect basic grooming and hygiene like brushing and flossing, which increases the likelihood of dental disease. Bulimia patients, on the other hand, can be fastidious about their hygiene. They're more likely to brush immediately after purging, which can cause tiny bits of the enamel immediately softened by the acid wash to slough off.
In dealing with a family member's eating disorder, you should consider both a short and long-term approach to protect their dental health. In the sort-term the goal is to treat the current damage and minimize the extent of any future harm. In that regard, encourage them to rinse with water (mixed optionally with baking soda to help neutralize acid) after purging, and wait an hour before brushing. This will give saliva in the mouth a chance to fully neutralize any remaining acid. Your dentist may also recommend a sodium fluoride mouth rinse to help strengthen their tooth enamel.
For the long-term, your goal should be to help your loved one overcome this potentially life-threatening condition through counseling and therapy. To find out more about treatment resources near you, visit the National Eating Disorders Association website at nationaleatingdisorders.org. Taking steps to treat an eating disorder could save not only your loved one's dental health, but also their life.
If you would like more information on eating disorders and dental health, please contact us or schedule an appointment for a consultation. You can also learn more about this topic by reading the Dear Doctor magazine article "Bulimia, Anorexia & Oral Health."
By Schiller Dental Inc
March 05, 2019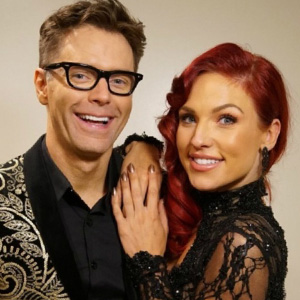 The long-running hit show Dancing with the Stars has had its share of memorable moments, including a wedding proposal, a wardrobe malfunction, and lots of sharp dance moves. But just recently, one DWTS contestant had the bad luck of taking an elbow to the mouth on two separate occasions—one of which resulted in some serious dental damage.
Nationally syndicated radio personality Bobby Bones received the accidental blows while practicing with his partner, professional dancer Sharna Burgess. "I got hit really hard," he said. "There was blood and a tooth. [My partner] was doing what she was supposed to do, and my face was not doing what it was supposed to do."
Accidents like this can happen at any time—especially when people take part in activities where there's a risk of dental trauma. Fortunately, dentists have many ways to treat oral injuries and restore damaged teeth. How do we do it?
It all depends on how much of the tooth is missing, whether the damage extends to the soft tissue in the tooth's pulp, and whether the tooth's roots are intact. If the roots are broken or seriously damaged, the tooth may need to be extracted (removed). It can then generally be replaced with a dental bridge or a state-of-the-art dental implant.
If the roots are healthy but the pulp is exposed, the tooth may become infected—a painful and potentially serious condition. A root canal is needed. In this procedure, the infected pulp tissue is removed and the "canals" (hollow spaces deep inside the tooth) are disinfected and sealed up. The tooth is then restored: A crown (cap) is generally used to replace the visible part above the gum line. A timely root canal procedure can often save a tooth that would otherwise be lost.
For moderate cracks and chips, dental veneers may be an option. Veneers are wafer-thin shells made of translucent material that go over the front surfaces of teeth. Custom-made from a model of your smile, veneers are securely cemented on to give you a restoration that looks natural and lasts for a long time.
It's often possible to fix minor chips with dental bonding—and this type of restoration can frequently be done in just one office visit. In this procedure, layers of tooth-colored resin are applied to fill in the parts of the tooth that are missing, and then hardened by a special light. While it may not be as long-lasting as some other restoration methods, bonding is a relatively simple and inexpensive technique that can produce good results.
If you would like more information about emergency dental treatment, please contact us or schedule an appointment for a consultation. You can learn more by reading the Dear Doctor articles "The Field-Side Guide to Dental Injuries" and "Knocked Out Tooth."