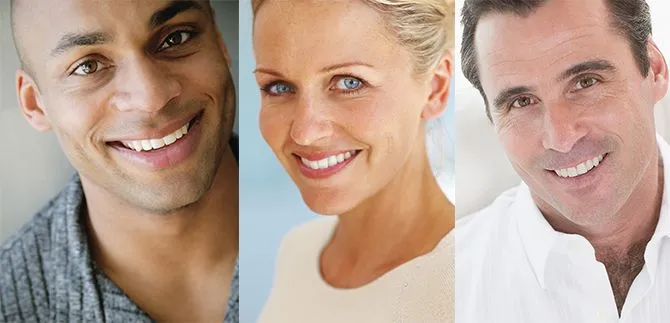 Our doctors have been specifically trained to administer Botox and Juvederm, giving you the most natural results. Erase the signs of aging to restore a younger and more refreshed appearance with no down time.
BOTOX- temporarily relaxes specific muscle groups in the forehead, between and around the eyes, the lower face and lips, thus reducing fine lines and wrinkles. Botox has entered the forefront of dentistry for use in treatment of pain and symptoms related to TMJ (jaw pain) from grinding and clenching your teeth. There has also been much success in treating headaches and migraines.
JUVEDERM- (filler) adds softness and volume while helping your skin retain moisture. Used for parentheses lines, to lift and contour and to add volume to your lips. Results typically last one year.